---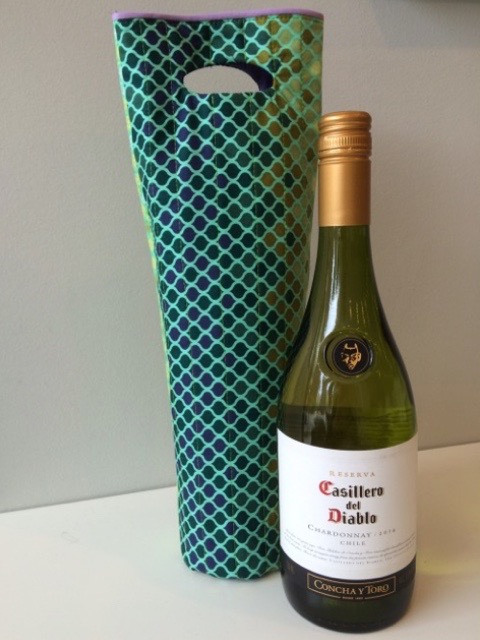 Make a Gift: Wine Tote- December 2018
---
Make a Gift- for you or a friend. The next time you eat at a BYOB, bring your bottle of wine in a stylish wine tote you made yourself! This tote makes a great gift for the wine lover in your life, too. 
Materials: 1/2 yard of cotton fabric for exterior, 1/2 yard of cotton fabric for lining, 1/4 yard of cotton fabric for trim. Fusible Fleece interfacing included.
Skill Level: Beginner
Prerequisites: Sewing 101 or equivalent experience.
Sessions: This class meets on Thursday, December 20, 2018 from 6:30pm to 9:00pm.
IMPORTANT: Beginning October 1, 2018, all classes will be held in our new studio located at 6819 Germantown Avenue, Philadelphia, PA.