---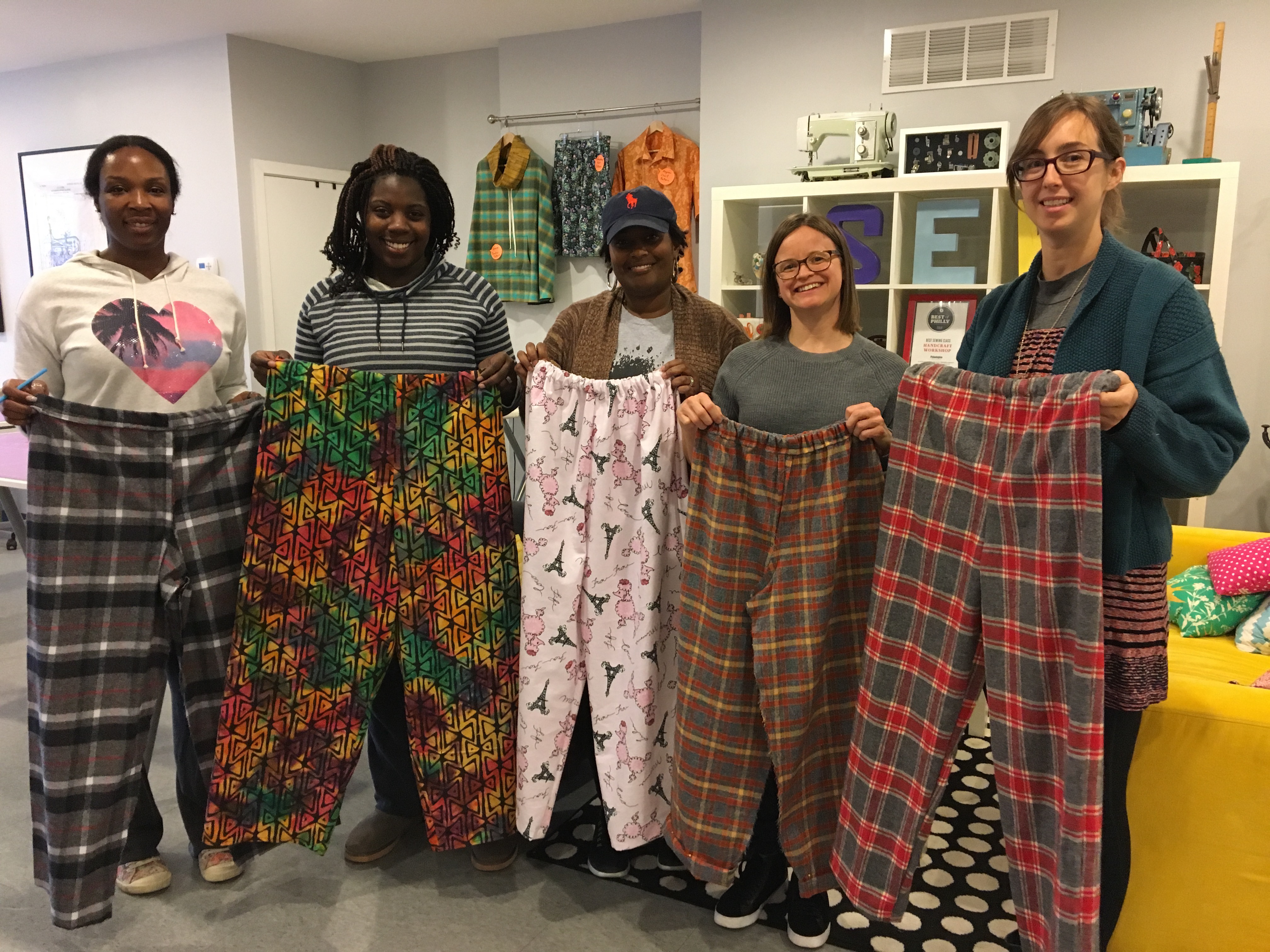 Pajama Pants for Adults- January 2019
---
Learn how to make your own comfy pair of Pj's and learn how to use a pattern.
Materials: Requires 2.75 yards of fabric, 1.5 yards of 3/4" elastic, and coordinating polyester thread. Pattern included. 
Skill Level: Beginner
Prerequisites: Sewing 101 or equivalent experience.
Sessions: This class meets on Saturday, January 19, 2019 from 2:00pm to 5:00pm
Handcraft Workshop provides sewing machines and general sewing and cutting tools. We will email you a supply list prior to the start of class. You are responsible for purchasing the fabric, thread and supplies for class. We do not provide or sell fabric, thread or notions. Please be sure to bring all of your materials and supplies to class.