---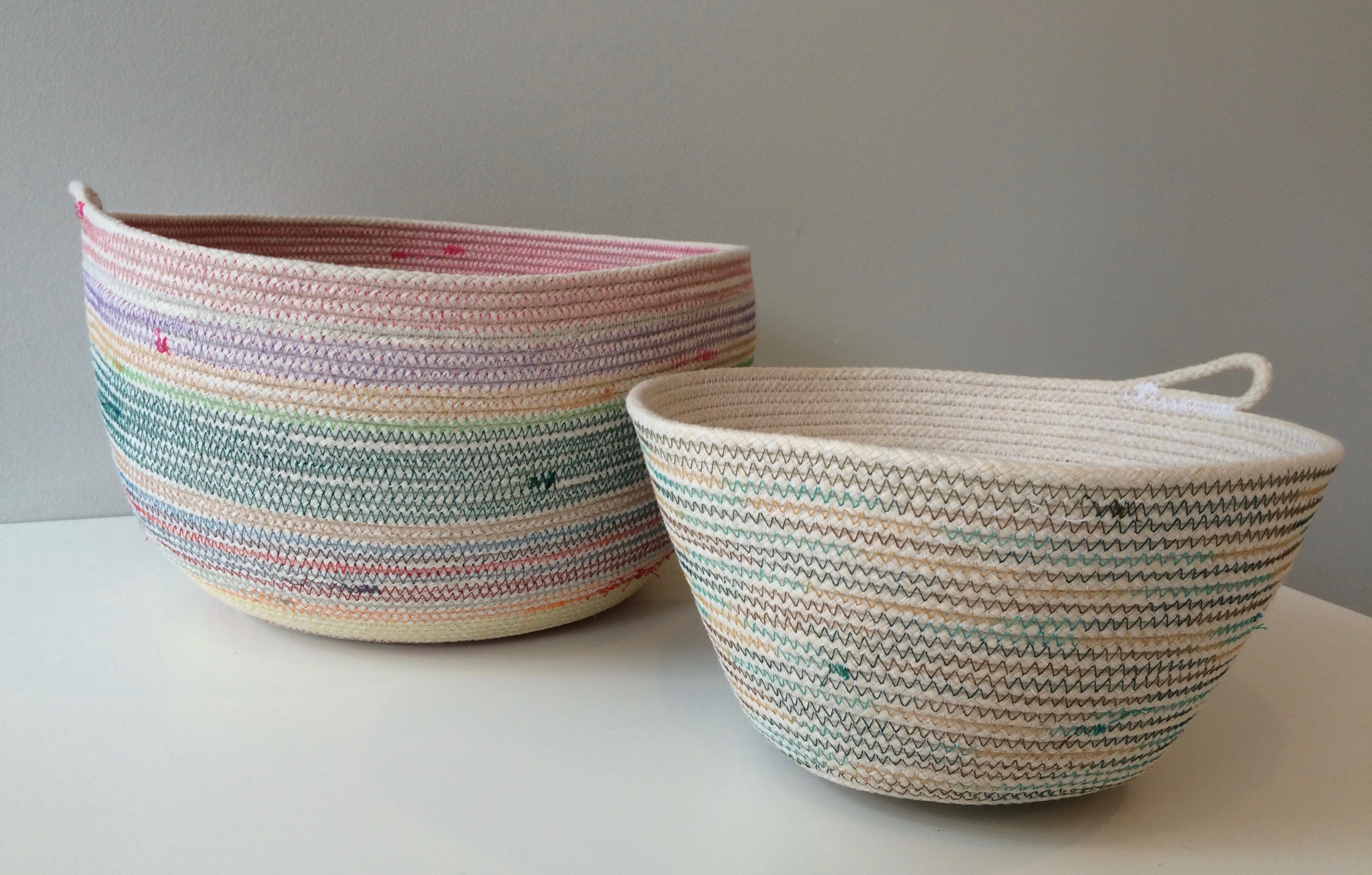 Rope Baskets- August
---
Making rope baskets is ridiculously fun! Using a zigzag stitch and cotton clothesline, we're going to make beautiful and functional baskets. This is a great project to use up all of those threaded bobbins.
Materials: Requires 2 spools of thread in your choice of color and pre-wound bobbins. Cotton clothesline included.
Skill Level: Beginner
Prerequisites: Sewing 101 or equivalent experience.
Sessions: This class meets on Saturday, August 4, 2018 from 11:00am to 1:30pm.