---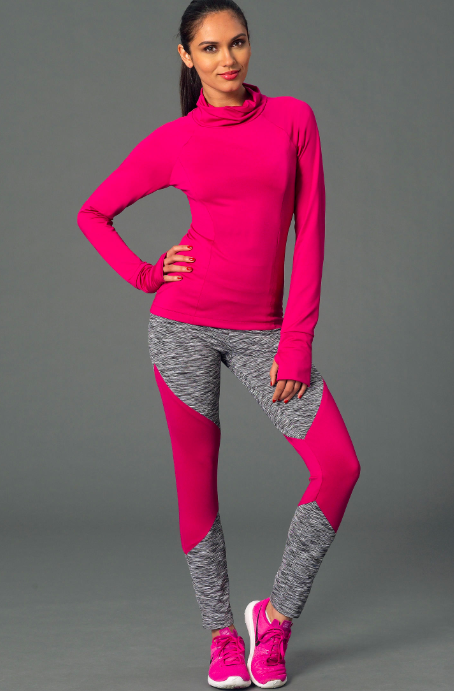 Workout Wardrobe- January 2019
---
Happy New Year! Get ready to hit the gym in stylish workout gear that you made yourself! You will learn how to make two activewear pieces using knit fabrics: a top and leggings!
Materials: Requires 1 to 1.75 yards (top), and 2 yards (leggings) of moderate stretch knits with 50% Cross Grain (e.g., Cotton Knits, Interlock, Athletic Knits, Jersey); 1.25 yards of 1/2" wide elastic; and coordinating polyester thread. Pattern included.
Skill Level: Intermediate
Prerequisites: Sewing 101, Serger 101, or entire Sewing Skills series. Must be comfortable using a rotary cutter and have previously completed a multi-piece commercial pattern project.
Sessions: This class meets on Sunday, January 20, 2019 from 11:00am to 4:00pm.
Handcraft Workshop provides sewing machines and general sewing and cutting tools. We will email you a supply list prior to the start of class. You are responsible for purchasing the fabric, thread and supplies for class. We do not provide or sell fabric, thread or notions. Please be sure to bring all of your materials and supplies to class.