---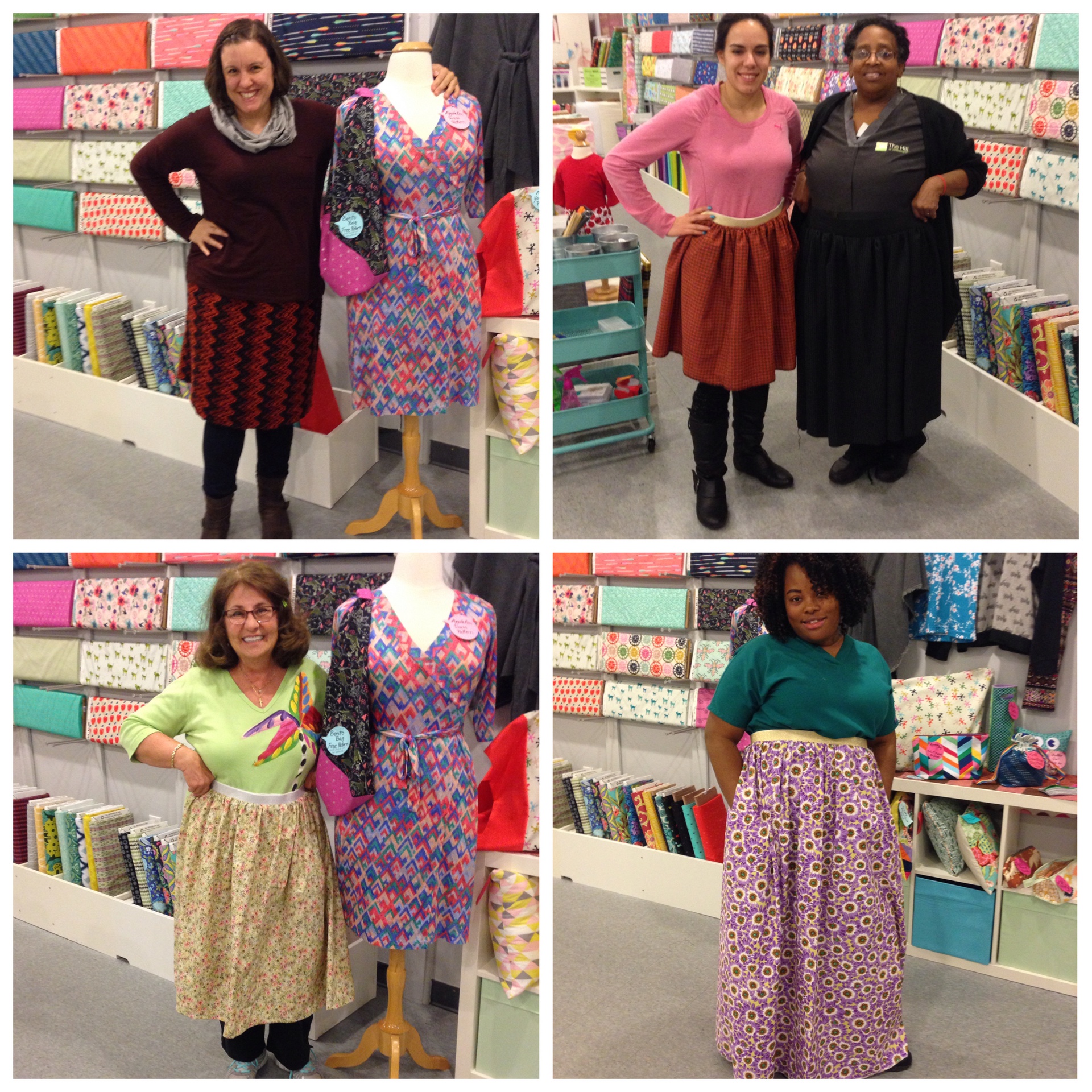 Freestyle Friday- Skirt with elastic waistband
---
Just using your measurements, learn how to make a gathered skirt with an elastic waistband
Materials: 1.5 - 2 yards of cotton fabric, 1.5 yards of 1" - 3" wide elastic and coordinating polyester thread.
Skill Level: Beginner
Prerequisites: Sewing 101 or equivalent experience.
Sessions: This class meets on Friday, March 23, 2018 from 6:30pm to 9:00pm
All of the materials for this class can be purchased at Handcraft Workshop. We offer all of our students a 15% off discount on all class materials purchased on the day of class. By purchasing your materials from Handcraft Workshop you are helping us keep our class prices affordable and you are supporting a small, local business.