---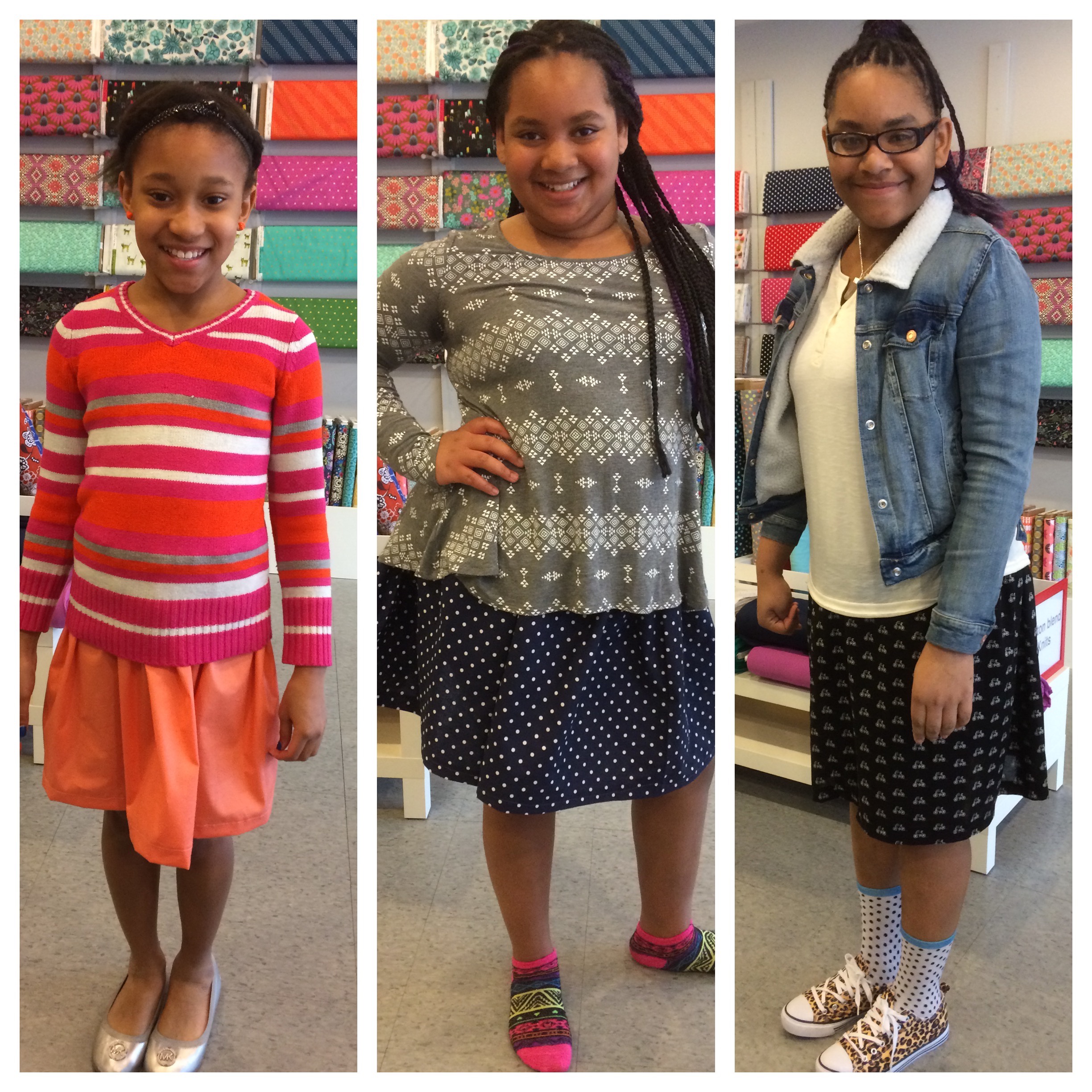 Kids' Easy Skirt- December 2018
---
Kids will make an easy but stylishly fitting skirt with an elastic waistband.  This class is a great way for a kid to get started on making their own clothes! 
Materials: Requires 1/2 to 1 yard of fabric, 1 yard of 1/2" elastic, and coordinating thread.
Skill Level: Beginner
Prerequisites: Sewing 101 or equivalent experience.
Sessions: This class meets on Saturday, December 15, 2018 from 12:00pm to 2:00pm.
IMPORTANT: Beginning October 1, 2018, all classes will be held in our new studio located at 6819 Germantown Avenue, Philadelphia, PA.