---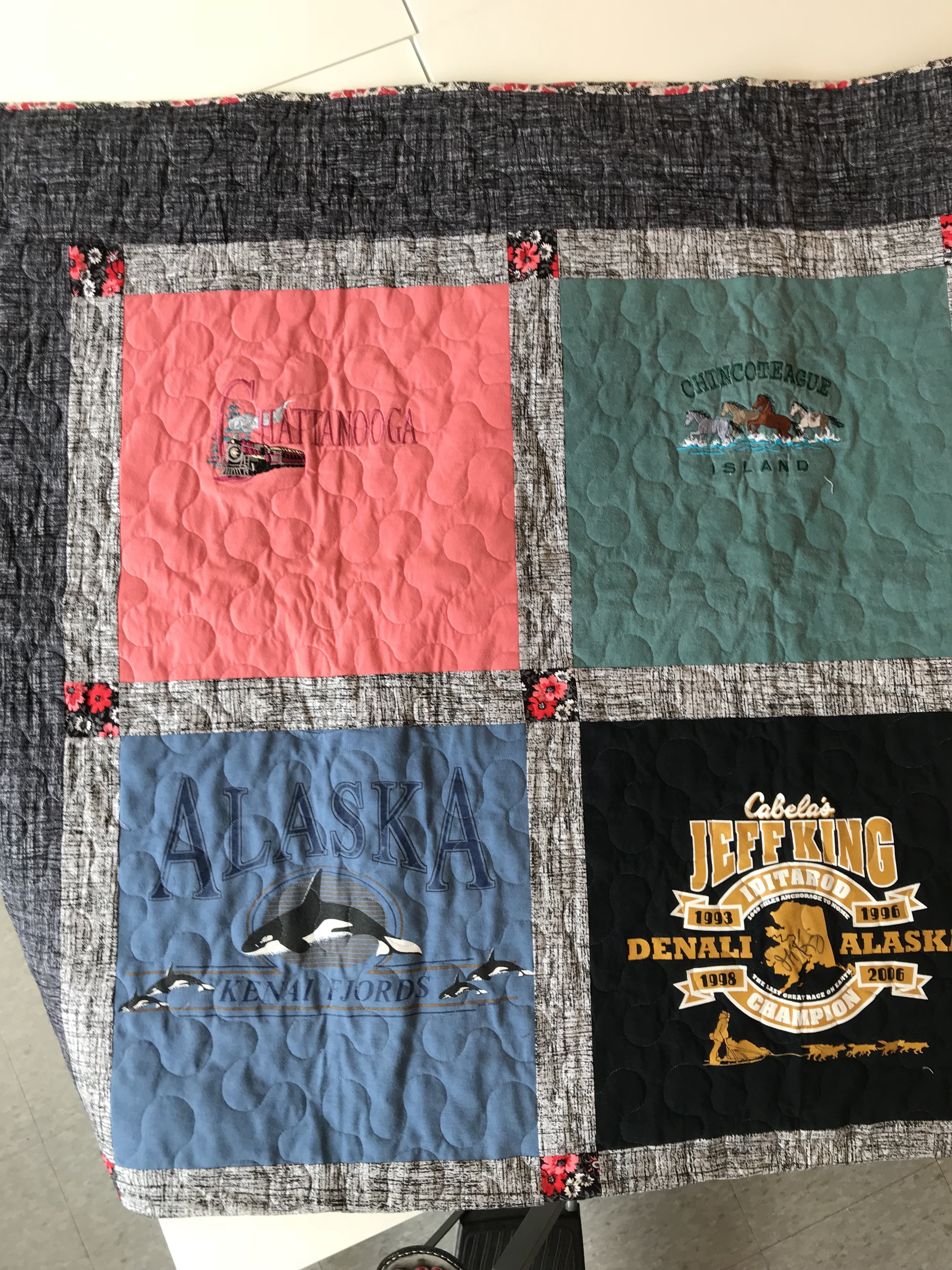 T-Shirt Quilt Weekend- October 2018
---
Have you always wanted to make a quilt from all those cool t-shirts you have collected over the years? You will learn how to make a lap sized T-shirt Quilt in this weekend class! 
Materials: 4 t-shirts that are at least 15" wide, 1/2 yard of cotton fabric for sashing, 1 yard of cotton fabric for border, 1/2 yard of cotton fabric for corners and binding, 3 yards of cotton fabric for backing, 2 yards of Pellon Shape-flex 101 fusible interfacing, 2 yards of 96" wide cotton or polyester batting ( or 60" x 60" packaged batting), and coordinating cotton thread.
Skill Level: Advanced Beginner
Prerequisites: Sewing 101 or equivalent experience and previously completed a multi-piece commercial pattern project.(Experience with a rotary cutter is helpful)
Sessions: This class meets on:
Friday, November 2, 2018 from 6:30pm to 8:30pm
Saturday, November 3, 2018 from 12:00pm to 5:00pm.
Sunday, November 4, 2018 from 12:00pm to 5:00pm.
IMPORTANT: Beginning October 1, 2018, all classes will be held in our new studio located at 6819 Germantown Avenue, Philadelphia, PA.